We Guarantee You'll Love Your New Place
At The Manor, we're so confident that our residents will love living here that we allow first time residents to cancel their lease if they are unhappy living here!


Our 90-Day Guarantee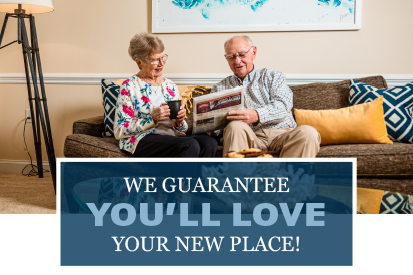 If for any reason during your first 90 days, you are dissatisfied with your new Home, we'll allow you to terminate your lease agreement. We'll even give you $500 to help you move!

For full details on our 90-Day Guarantee click HERE.