Dine with Us
At The Manor, you won't need to leave home to find a variety of dining options. Meals are served restaurant-style, by staff who know & care for you, à la carte style. You only pay for what you want! Residents can enjoy sitting with friends or inviting family members to dine for special occasions!
If you choose to dine with us regularly, residents are encouraged to join The Dining Club & save money! With 3 options to choose from, you're sure to find one that suits your needs! Each option comes with a bonus credit that rolls over each month. The Dining Club is automatically billed and sent with your rent statements. If it is more convenient, pay by check or credit card at The Dining Room. The Dining Club can be used month-to-month. If you sign up and do not feel it's a good fit, opt out of any month! Or rejoin if you notice you're dining more often!


The Dining Room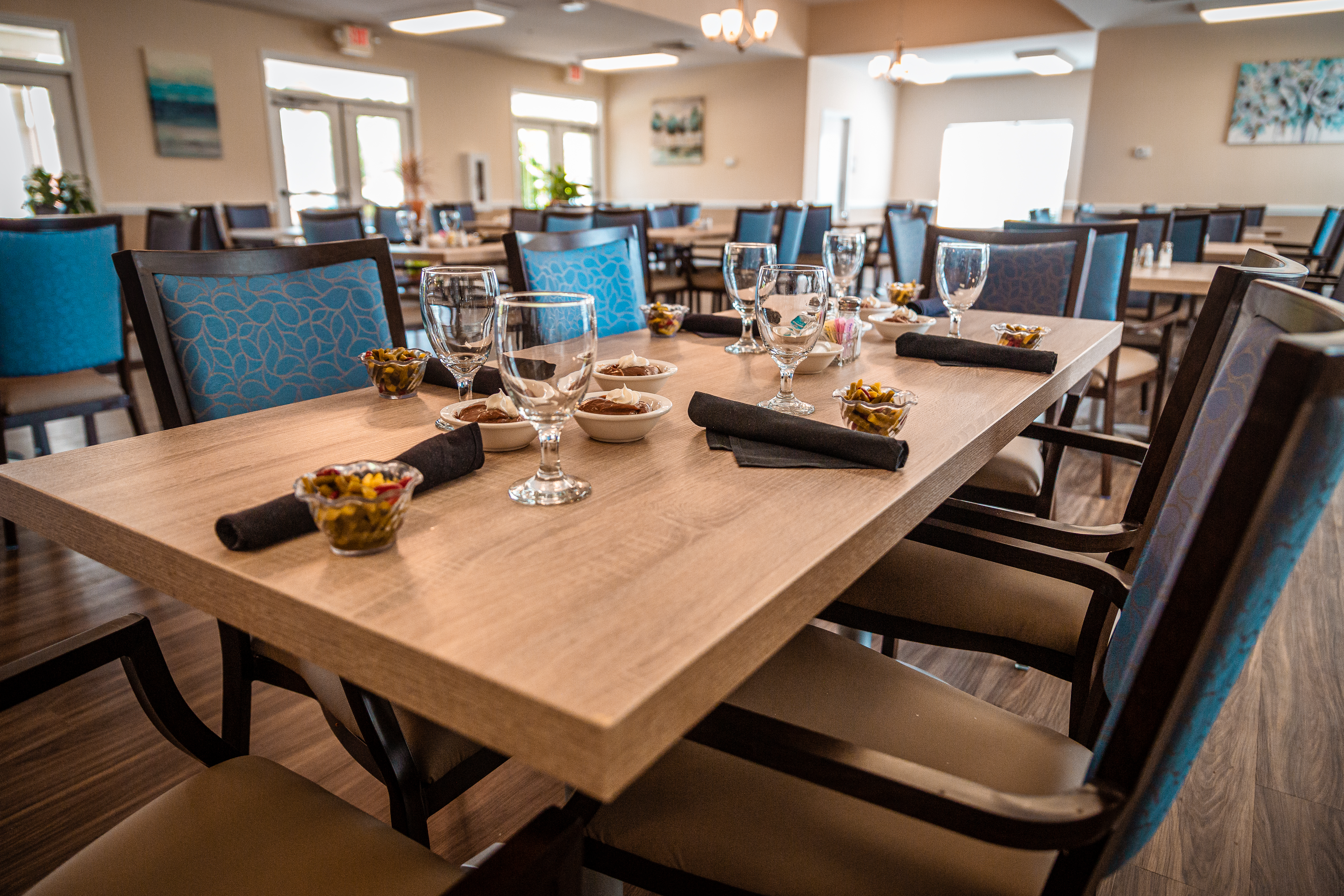 The Dining Room is open seven days a week for lunch. Dinner is available Monday-Friday only. Breakfast is available for delivery Monday-Friday only. Lunch is served à la carte and consists of soups, sandwiches and Made-To-Order items. All residents receive a monthly dinner calendar at the beginning of each month so they can plan ahead on when to cook in or eat out. Residents can also enjoy themed meals & celebratory holiday events & promotions in The Dining Room.




The Market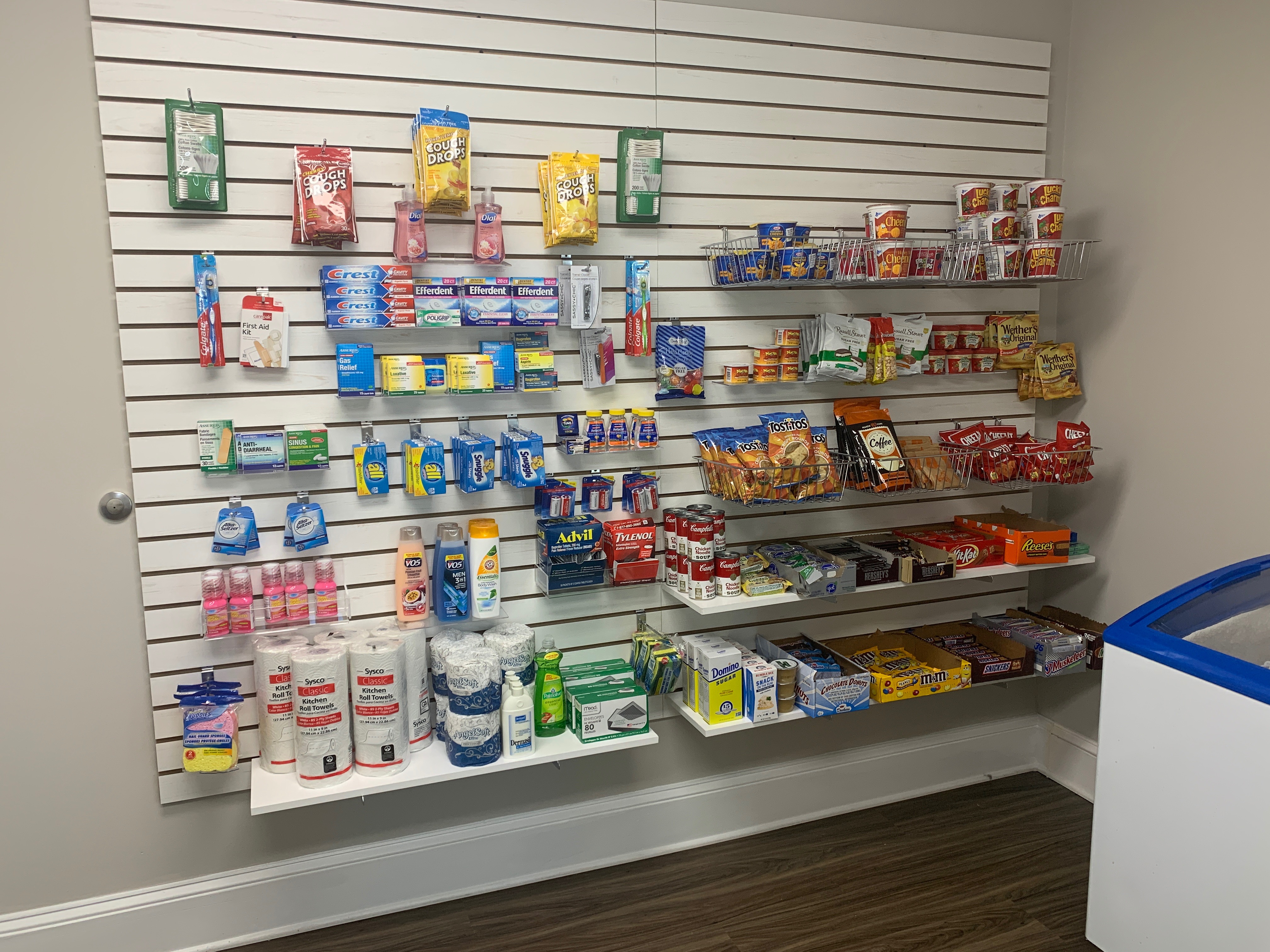 The Market provides many of the essentials a resident or guest might need, from common convenience items, to 'to-go' foods such as fresh fruits, sandwiches, fresh salads, treats, ice cream, and bottled beverages. The Market is available 24-hours a day.